On ne pense mal parce qu'on est meurtrier. On est meurtrier parce qu'on pense mal.
It started as a comic tweet. Viggo Mortensen was reading Camus' La crise de l'homme to a group of francophile students in New York. So far, so pretentious, moi?  Tonight though I looked beyond the berets, the clove cigarettes, and got out the text. Why the hubbub around a seventy year old speech by a latterday de Tocqueville best known to a US audience through the Magnetic Fields' I don't want to get over you?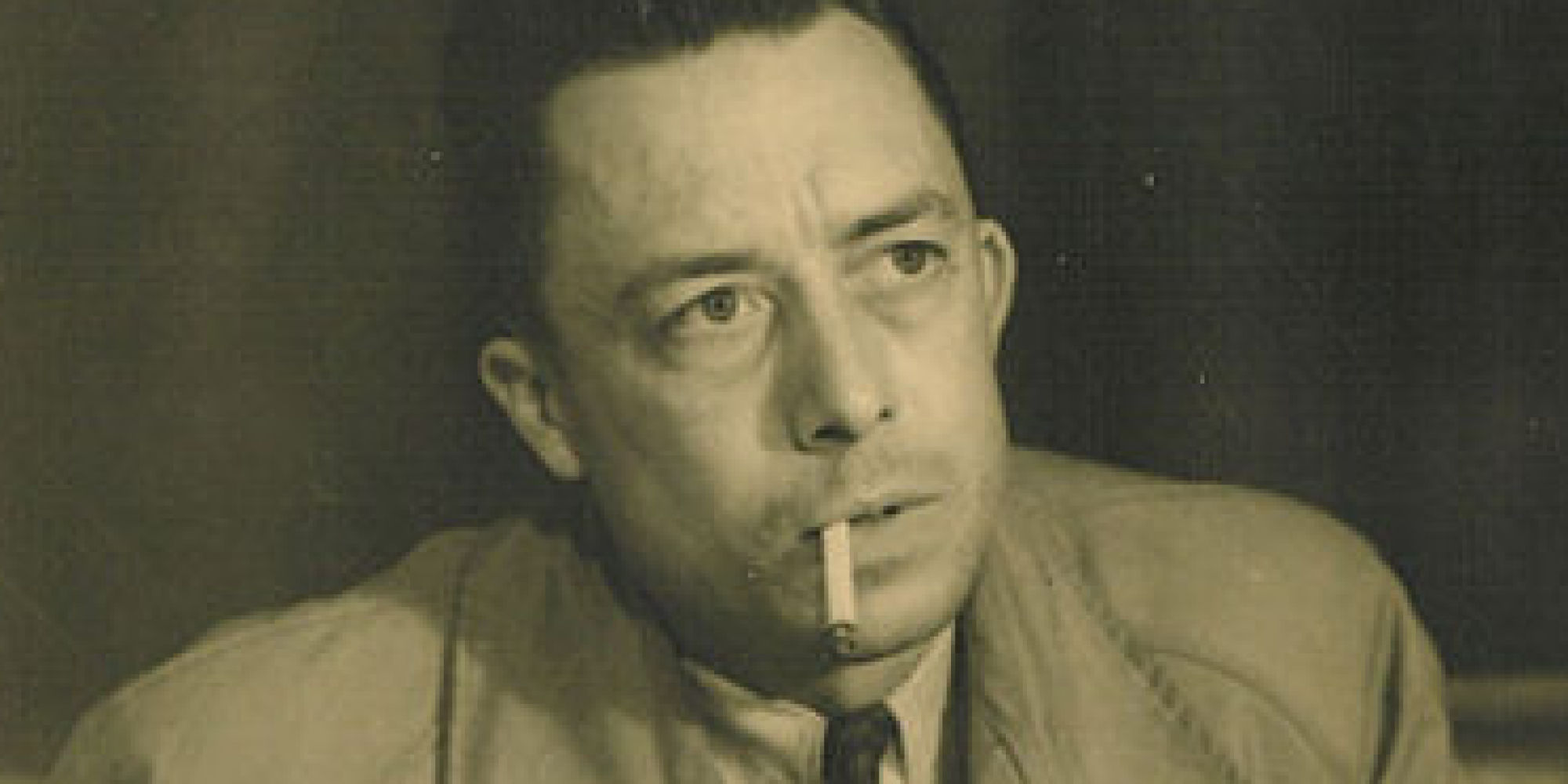 In The Crisis of Humankind, Camus—at this point I should admit that I'm a big fan, I wrote my dissertation on him, memorised passages of L'etranger ("j'etais aveugle derriere ce rideau de larmes et de sel. Je ne sentais plus que les cymbales du soleil sur mon front et, indistinctement, le glaive éclatant jailli du couteau toujours en face de moi."), and have called myself an existentialist. But before you scoff, I point to Geoff Dyer as Exhibit A in the evidence for the defence, and, esteemed jurors, Exhibit B: Tony Judt—is speaking to an audience of American students, just after the conclusion of the Second World War. He's travelled by boat from France, and he's clearly been thinking in his cabin.
None of us should be let off the hook, he argues. He talks of the barbarism of the Nazis—a mother forced to choose to save one child among three; a torturer joking about a man's missing ears, which he has just sliced off—and then turns to us. We tell ourselves a story, he explains, that we're responsible for the good in society, for the triumph of the allies over the axes of evil. But this story is wrong. We are as responsible for the perversions of our civilization, he says, as we are for its successes. All of us. We can't see this because we've swallowed Hegel's dictum—that 'man does not make history, he is made by history.' This absolves us from hard choices, and steers us on a dangerous path where we cherish only success, forgetting justice, forgetting right and wrong.
Do we not face a similar crisis today?
Camus preaches thinking. We should call things by their real names; ban the death penalty worldwide, it makes us murderers; relegate politics to its rightful, secondary, place, behind humanity; search inside ourselves to find the values that might enable us to turn pessimistic thoughts into optimistic actions. Reaching out to us through history, he urges us not to 'reject the hand that we offer you. Our battles, our hopes and our vindication, seen from afar, must seem confusing, futile… But remember that the the world, that History didn't make it easy for us, gave us no clues. And where there was no answer to our condition, we sought to fashion it with our own hands.'
Should this not be our work in education, to fashion the world with our own hands?